Fiona Wariuki Frank, FNP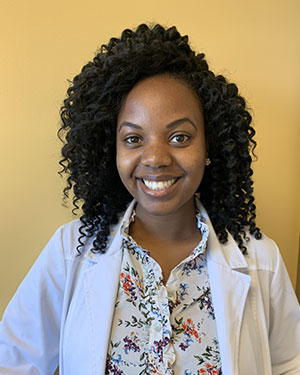 Fiona Wariuki Frank was born and raised in the beautiful country of Kenya, East Africa. After high school, she moved to Orlando, Florida where she obtained her Associates and then Bachelors degree in nursing at Adventist Health University. Her nursing career entailed working in different specialty areas such as critical care, cardiac progressive care units, cath lab recovery units, orthopedic and gastroenterology departments. While working as a nurse she went on to obtain her Master's degree as a Family Nurse Practitioner at Azusa Pacific University in San Diego, CA and graduated in 2019. Fiona is board certified and is a member of the American Association of Nurse Practitioners (AANP), the California Association of Nurse Practitioners (CANP) and Sigma Theta Thau.
Fiona is excited to be working in Internal Medicine with Dr Salada and her staff. Her 10-year nursing background in various departments as well as passion for preventative medicine fits in well with Dr. Salada's beliefs and practice. Her husband is a naturopathic doctor and the two of them incorporate holistic modalities in their practice and at home. Fiona strongly believes that the best approach to looking at one's health is a multi-faceted one; mentally, spiritually, physically and socially. With each visit, she makes it a priority to address these aspects in order to come up with a patient-centered approach.
Outside of work, she enjoys travelling both locally and internationally, cooking flavorful food, baking and spending time with friends and family. She also enjoys doing community service and being outdoors.