Elizabeth Salada, MD, MPH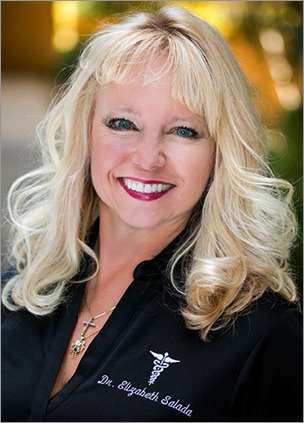 Dr. Salada was born and raised in Phoenix, Arizona. After high school, she moved to San Diego to attend the University of California San Diego where she graduated from Revelle College with a degree in Biology. She then went on to obtain a Masters Degree in Public Health Nutrition from the University of North Carolina at Chapel Hill. She attended medical school at Wake Forest University where she received high honors in Family Practice and Internal Medicine.
Her final training was obtained from Pennsylvania State University where she completed her residency in Internal Medicine.
She has been been board certified in Internal Medicine and in practice in San Diego since 1996.
Dr Salada's medical practice is dynamic and ever changing in order to meet the health care needs of the communities in which she serves. Her mission is to help her patients to achieve excellent health by having a true partnership where she and her patients work together to develop an individualized health care plan. Her interests include Integrative Medicine, preventive medicine, wellness and executive health, Women's Health, nutrition, fitness, aesthetic skin care and community education.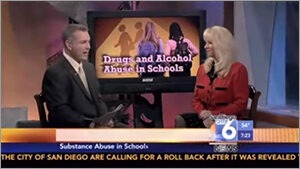 Dr. Salada is the best doctor I have ever had. She is knowledgeable and refers me to excellent specialists.
Patient of Dr. Salada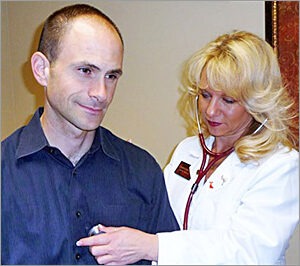 Dr. Salada's latest endeavor has been in the arena of weight loss and fitness as she enjoys helping her patients improve their lifestyle. She recently opened "ES Health & Wellness" located within her medical office. She uses the Medifast Take Shape for Life Program along with personal fitness training to help individuals lose weight and keep it off . . . FOR LIFE!
Her free time is spent with her three amazing children and their busy lives and her parents. She tries to practice what she preaches by exercising, eating right and balancing her life with enjoyable activities such as attending concerts and cultural events. Many of her patients are artists and she enjoys attending their shows and displays. She enjoys travelling with her family and the many interpersonal connections that bring true meaning to life.
Health Care Practitioner Information
Name & License: Elizabeth Salada, MD
Highest Level of Academic Degree: Medical Doctor
Board Certification: American Board of Internal Medicine