Accreditations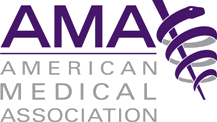 American Medical Association (AMA) — Since its inception in 1847, the American Medical Association has strived to promote scientific advancement, to foster improvements in public health, and has played a crucial role in developing and maintaining the doctor-patient relationship.

Palomar Health — Palomar Health serves the communities of North San Diego County by providing primary as well as specialty care at all of its facilites located in Escondido and Poway, CA.

Amercian Board of Internal Medicine (ABIM) — The American Baord of Internal Medicine is a physician-led, non-proft, independent evaluation organization that offers certification to internists and subspecialists who demonstrate clinical knowledge and judgment, skills, and attitudes needed in order to provide excellent care to their patients.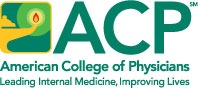 American College of Physicians ( ACP) — The American College of Physicians is a nationwide organization of internists, internal medicine subspecialists, and medical students, residents, and fellows.


Sharp Community Medical Group — Sharp Community Medical Group is one of the largest networks of private practice doctors in the San Diego area, representing more than 30 specialities.

University of California at San Diego ( UCSD) — University of California, San Diego is one of the world's leading public reserach universities. UCSD has been recognized as one of the top 15 research universities in the world.